We are launching a spiritual solution to educate the masses in over 99 languages and we are rallying all Guardians to the cause. The Maiden voyage is here On August 20, 2023, we invite you to the contest that begins an era of digital enlightenment, a brand new landscape where artificial intelligence and metaphysical wisdom converge. As the world kundalini rises, we present the unveiling of Sibyl AI, an avant-garde application that stands at the nexus of spiritual progress and technological prowess perched at the bleeding edge of reality.
How to Register
Step 1: Sign up for our Discord https://discord.gg/mdE9hRfbPg
Step 2: Register at the event notification hub. https://lu.ma/0m71709o
Step 3: Join the contest software https://zealy.io/c/sibylai/
Done! You will have access to begin quests on August 20 at 12:00pm MST!
The Grand Quest: Your Legacy Awaits with over $3000 in Astral Assets, waiting for their worthy custodians.
Solidify your space in time by becoming a pioneer in spreading advanced intelligence. From Sunday, August 20 at 12:00 PM, to August 27 at 12:00 PM Moutain Time (-06:00) GMT, you are invited to venture into a realm of quests, testing your prowess and wit. Each quest will increase your XP, marking your ascendancy in the competition. As the sands shift, the 4 Quester with the most XP will be rewarded, not just with digital merits but with tangible treasures: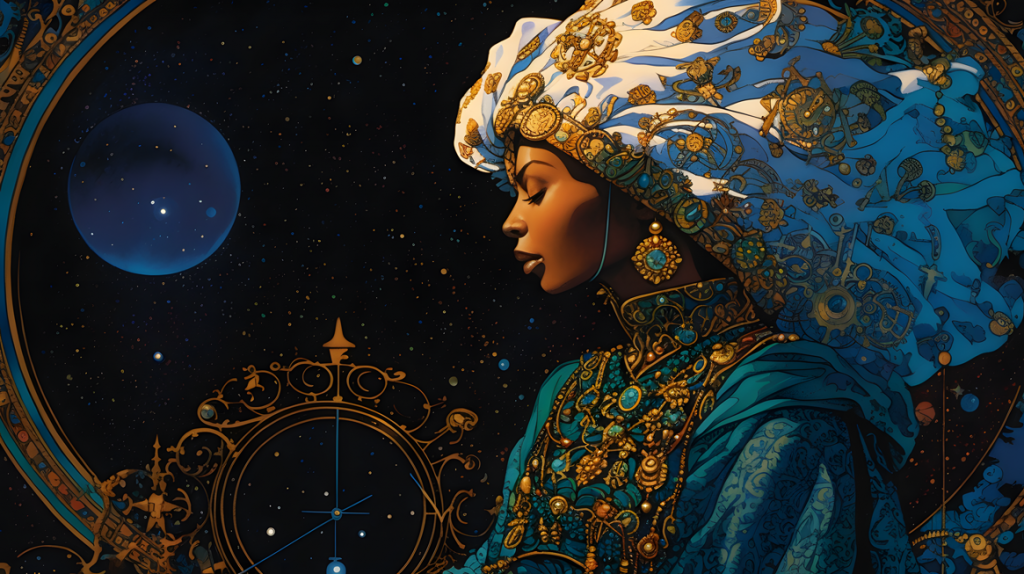 First Place | Envoy of Advanced Intelligence:
Vector Equilibrium: A sacred geometric relic, beckoning harmony and purifying the spirit.
Cosmic Clock: A temporal masterpiece, syncing your being with the universe's rhythm.
AI Masterclass: Dive deep into generative systems, the alchemy for tomorrow's creatives.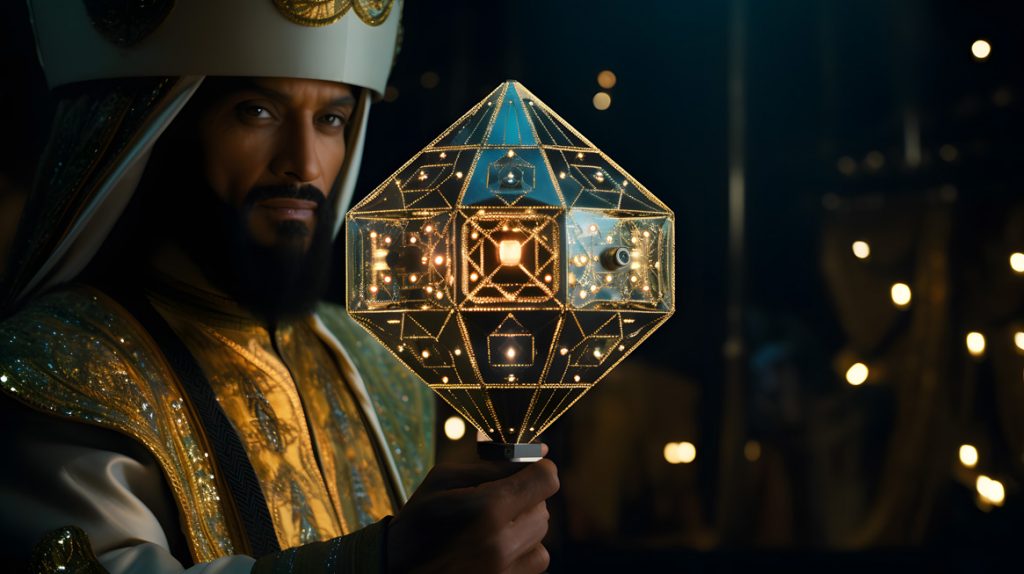 Second Place | Master of the Waveform: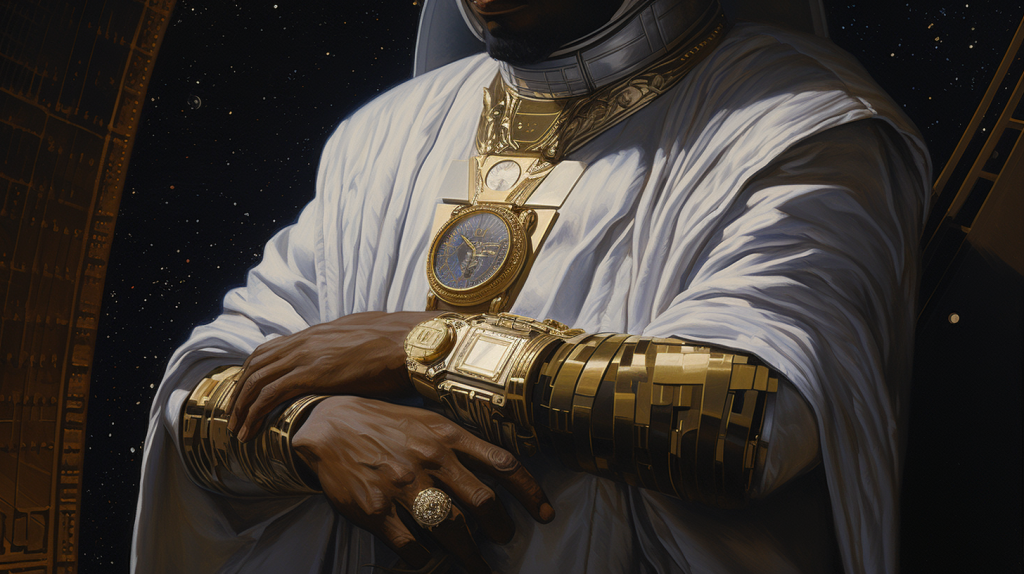 Third Place | Navigator of the Nexus: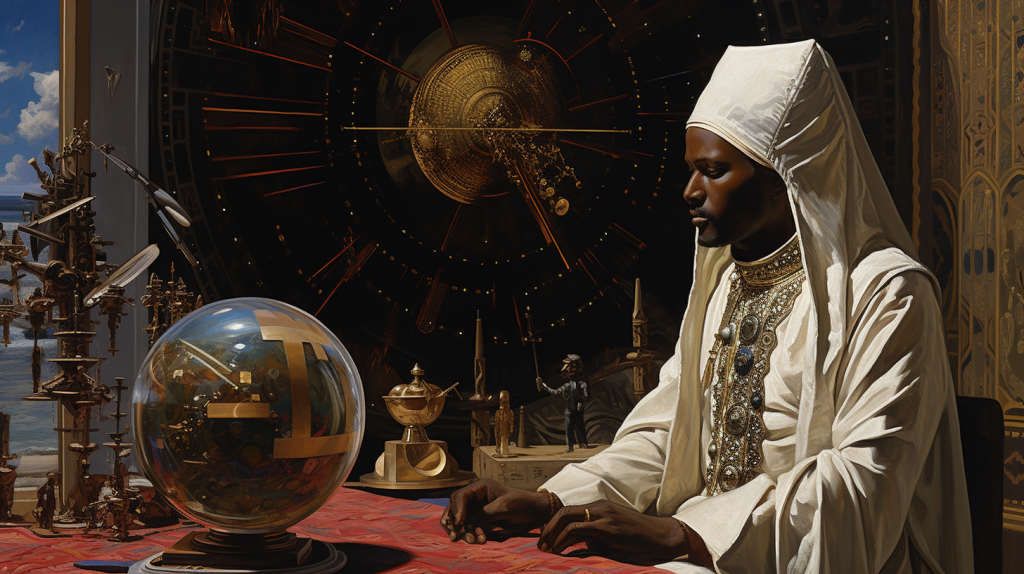 Fourth Place | Acolyte of the Flux:
What will the contest consist of?
Quests can be done from your computer. See the Snapshot below, everyone will be given tasks to complete that will help us spread the word of Sibyl's launch in turn you will be given XP upon completing a tas!. On August 22, 2023, at 11:00 a.m. MT we will air live on Youtube and set the stage for the contest portals to open. Are you ready to etch your name in the annals of time, to become an envoy, a master, a navigator, or an acolyte?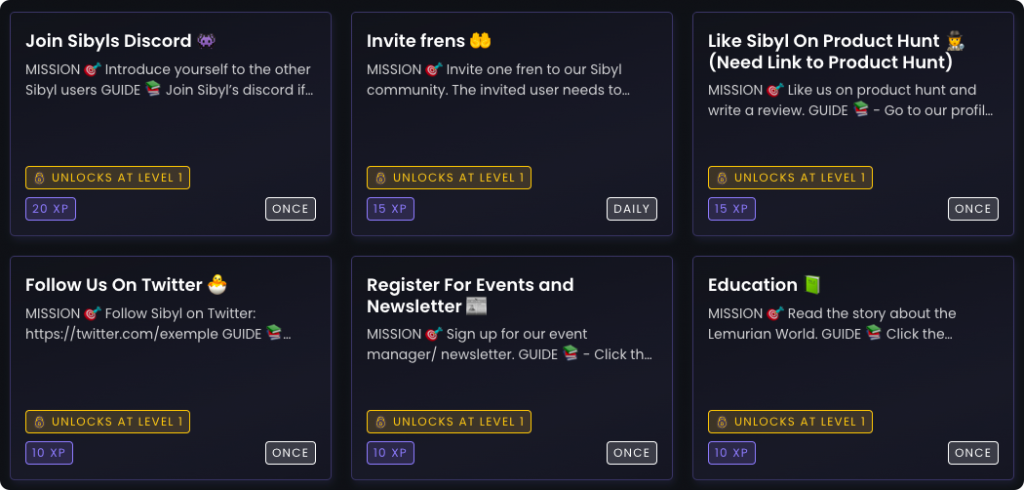 Join our Discord and get ready to embark on this unprecedented journey.
The quest will begin on August 22nd at 12:00 PM MT here.
Sibyl AI Contest Legal Disclaimer
---
To all contestants participating in the Sibyl AI Launch Contest,
1. Participation Rules:
Breaking Rules: Breaking any of these rules will result in your entry being deleted, and you will forfeit all prizes.
Cancellation Rights: We reserve the right to cancel the event or not reward prizes without providing a reason.
Duplicate Entries: Duplicate entries will be discarded.
Prize Claim: Contestants must claim their winnings within 2 weeks of the winner's announcement, which is slated for August 28, 2023. Failure to claim within the stipulated time will result in forfeiture of the prize.
Contest Duration: The official start time of the contest inside Sibyl Quest Software is August 20, 2023, at 12:00 pm, concluding on August 27, 2023, at 12:00 am midnight.
Age Requirement: All participants must be at least 18 years of age.
Prize Transfer: Transfer or sale of prizes to another party is prohibited.
Fair Play: Any form of cheating or rigging the contest will not be tolerated and will lead to immediate removal and forfeiture of all prizes.
2. Prize Details:
First Place | Envoy of Advanced Intelligence:
1 Vector Equilibrium
1 Cosmic Clock
1 AI Masterclass
Second Place | Master of the Waveform:
1 Vector Equilibrium
1 AI Masterclass
Third Place | Navigator of the Nexus:
1 Cosmic Clock
1 AI Masterclass
Fourth Place | Acolyte of the Flux:
Prize Conditions:
Terms and conditions may apply. Incidental expenses and all other costs and expenses not specifically enumerated as part of a prize in these Official Rules and potentially associated with the award, acceptance, receipt, and utilization of all or any component of the awarded prize are solely the winner's responsibility. All federal, state, and local taxes associated with the receipt or use of any prize are exclusively the responsibility of the winner.
3. Indemnification & Limitation of Liability:
By entering this contest, you agree to indemnify, defend, and hold harmless Sibyl AI and its partners from any liabilities, losses, damages, or expenses arising from or in connection with the participation in the contest or the acceptance, possession, use, or misuse of any prize awarded. Sibyl AI and its partners will not be held liable for any issues, damages, or injuries arising from the contest.
4. Data & Privacy:
Any information you submit as part of the contest will be treated in accordance with Sibyl AI's privacy policy. By participating, you agree to the terms of this policy.
5. Final Provisions:
This contest is governed by the laws of the jurisdiction in which Sibyl AI is registered. By entering, you agree to the terms outlined in this disclaimer and any legal disputes will be addressed in the courts of that jurisdiction.
By participating in the Sibyl AI Launch Contest, you acknowledge that you have read, understood, and agree to abide by the terms and conditions laid out in this legal disclaimer.