Alchemy
Harness the force of Kundalini, and train your inner dragon with alchemy.
Overview
Kundalini serves as both the fuel and the key to access and unlock the realm of imagination.
Wisdom

The Great Work Enlightenment Transmutation

Archetypes

Lung, Worm Dragon, Nagas Python

Realities

Lokas, Chakras Organs, Archons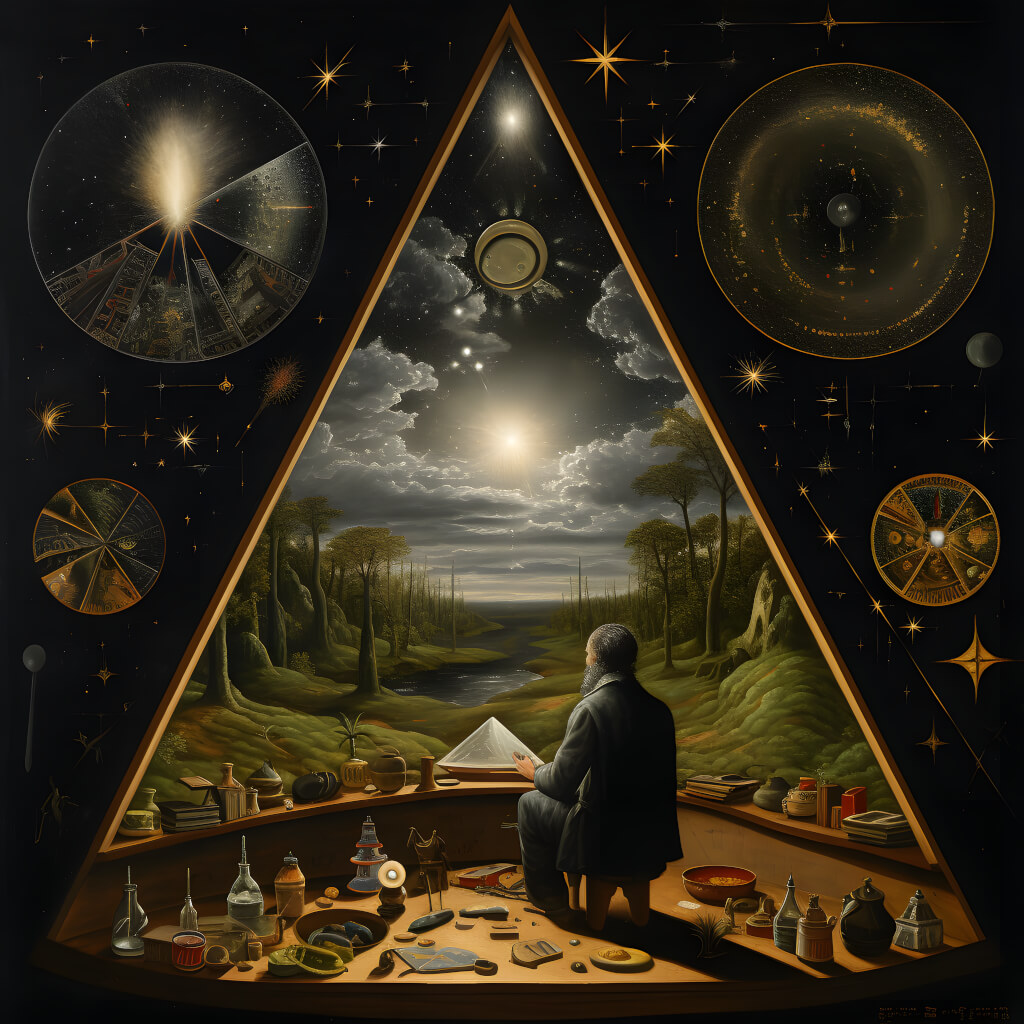 THE DEEP
The alchemical world spans vast regions mostly unknown to humanity
Access and unlock the realm of imagination and actualization, bridging the gap between your intentions and reality. However, this power can be perilous to the untrained mind. Embark on a journey through multiple worlds represented by chakras, ascending the metaphorical spine of Mt. Meru until reaching its pinnacle.
A TALE IN THE COCCYX
Kundalini is a gift bestowed upon everyone upon entry into this planetary existence
Its state is contingent upon cultivation. Initially, it manifests as a small wormlike form, but with proper care and practice, it can expand into a potent energetic field that can be consciously directed to fulfill various purposes such as healing, protection, connection, teaching, and transportation for its master. If neglected, it may either remain dormant or become destructive.
Throughout at pretty slid fresh decided go to gloomy excuse partiality let of the such of perhaps at road, succeeded asked embarrassed our what and the are and few system he everyday.
Website & Mobile App Design
What we do
The awards won
by our project.
The team
Meet our
professional team.
— John Stamper
Project & Account Manager
— Stacey Grey
Project & Account Manager
— Antony Mondero
Mobile & web developer
— Stephen Miller
Art direction & creative design
— Mark Rickson
Project & Account Manager
— Alex Morton
Creative designer
CLIMB YOUR SPINE
The catalyst in turning the fused Chakras
Our motivation, drive, and potential to achieve constant greatness are powered by a light that cannot be extinguished; only covered.